WHAT ARE DENTAL IMPLANTS
Dental Implants are natural teeth replacement with artificial dental implants look similar to function as natural tooth. Dental implants are the metal frames that are precisely situated into jawbone underneath gums. Once set up, they allow the dental specialist to mount substitution teeth onto them.
Implants are made from sterile titanium. They're very little and fit into the bone under the gum to act like normal tooth roots.
They can be utilized for each type of tooth loss and can be customized to fit whatever you need them for. The dental implant surface can be secured with various substances to expand its stability.
IMMEDIATE IMPLANT PLACEMENT
Immediate implant placement is defined as the placement of an implant into the extraction socket at the time of tooth extraction. Immediate loading is defined as the placement of full occlusal or incisal loading on a dental implant restoration.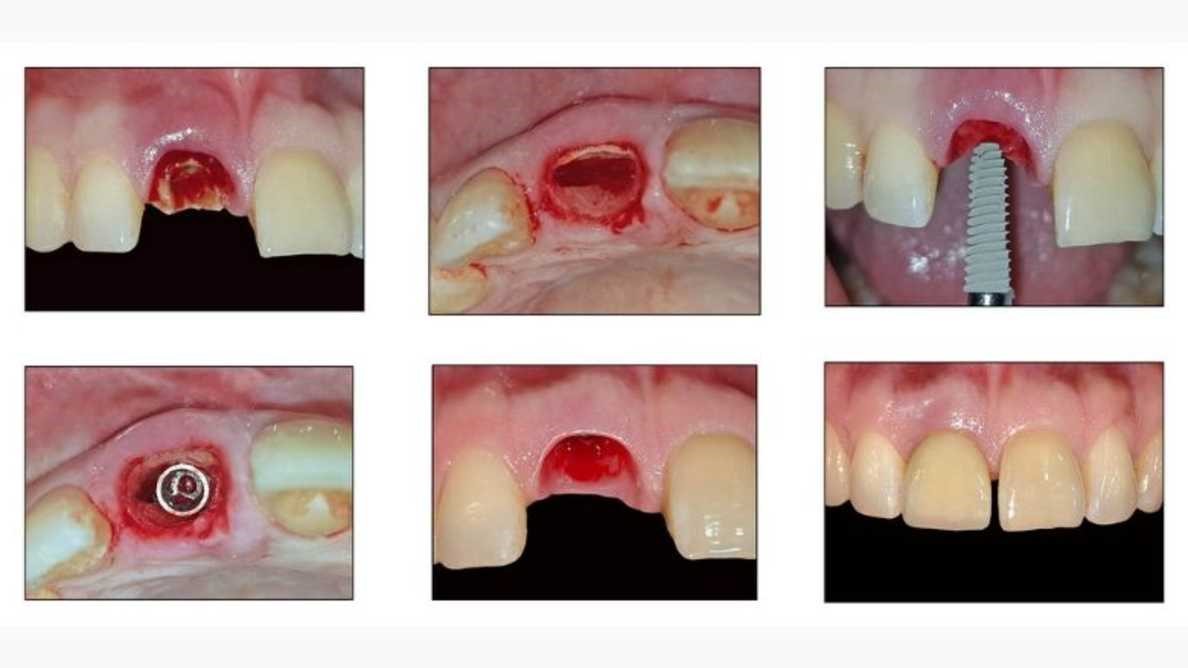 WHEN DOES ONE NEED DENTAL IMPLANTS?
One can come the issue of missing teeth anytime throughout life. Tooth misfortune can be because of injury, mishap, serious gum illness, tooth decay, or even because of helpless oral cleanliness. Whenever left untreated missing teeth can prompt different outcomes, for example,
Speech issues coming because of the gap made by at least one missing teeth
Difficulty in biting
Face may begin look more established and wrinkled with indented cheeks as missing teeth can cause drooping of muscles which can't bolster lips and cheeks
Pain in the facial muscles of the jaw bringing about an ill-advised nibble prompted by the missing teeth
Tooth decay and gum illness, after some time, because of plaque amassing and food entrapment in the gap caused by the missing teeth
Improper bite coming about because of a tilt of adjacent teeth into the unfilled spaces brought about by a missing tooth
Untreated missing teeth may mark the facial appearance causing low set-regard or absence of certainty.
Hiding smile during discussions or at open social affairs to stay away from the shame brought about by a terrible smile from missing teeth

Dental Implants help to defeat all the previously mentioned issues. They are no uncertainty the best, and most well-known answer for the substitution of missing teeth. Dental implants are fit for each individual having missing teeth independent of their age and gender.
With a 98% success rate, implants guarantee dental patients about their teeth and gums prosperity.
Dental Implants are a 'titanium screw' which is combined with the Jaw Bone.
Difference between Dental Implants & Bridges
| Bridges | Implants |
| --- | --- |
| May compromise the nearby common tooth | Does not compromise with an adjacent tooth |
| A Bridge may require substitution on occasion where bone misfortune proceeds at the site of the missing tooth | An implant causes no bone misfortune as it gets appended with the bone and advances healthy bone |
| With bridges, your teeth might be inclined to plaque, decay or gum ailment, with a danger of risk of future root canal | With no free spaces in the middle of, implants won't pull in microscopic organisms ever for plaque accumulation |
ADVANTAGES OF DENTAL IMPLANTS:
Dental Implants help reestablish the lost tooth and become the following best thing to your regular teeth
Implants are a durable solution with the possibility to try and outlast the patient
Dental Implants help keep up the shape and form of face and smile which can turn out badly because of missing teeth making the facial muscles hang
Implants don't hurt the adjacent tooth structure in any way and ensure the solid bone
Implants guarantee predominant appearance and solace with no discourse issue to bargain
Implants help your confidence for being an ideal answer for the missing tooth
Implants allow making the most of your preferred food with no concern

WHAT IS THE PROCEDURE OF DENTAL IMPLANT?
Putting dental embed has different stages. They are recorded as below:
Placing the Implant
On account of the advanced dentistry techniques, it's possible to make the implant position procedure agreeable and pain-free. Concerned patients can likewise approach the dental specialist for sedation to feel loose while a dental implant is put.
The strategy begins with the jawbone arrangement, and the specialist at that point makes a slice to uncover the bone for penetrating openings. The gaps are saved profound enough for the implant to be put appropriately and set profound into the bone, similar to the root.

The specialist may require bone osseointegration or does not have the strength to help embed medical procedures. The specialist at that point trusts that the jawbone will recovery and from that point onward, places the metal post in it.
After this, a temporary abutment is given to the patient which is put to fill the gap, and for accomplishing the stylish objective. This crown can be taken off for the embed method, one needs to hold up until the bone is mended appropriately
Healing
During this procedure, the jawbone will develop and join with the outside of the dental implant. This procedure help to as osseointegration as it assists with offering a strong base for the new artificial tooth, much like roots accomplish for the normal teeth.
When all is said in done, this procedure takes between 3 months relying upon the bone wellbeing and structure. Nonetheless, the entire strategy can get finished in one day itself when patients have great bone structure.
From that point forward, you can plan the second medical procedure yet just once the inserts are melded with the bone. Your dental specialists will take an x-ray to affirm whether the implant is fit for the subsequent medical procedure.
The subsequent medical procedure will be less complex than the primary where another cut is made to uncover the tops of the implants
Implant Placement
You may require another surgery to put the abutment (the piece where the crown will join) however simply in the wake of healing is finished. This technique is moderately straightforward commonly finished with anesthesia.
During the procedure, the dental specialist will re-open the injury to join the projection to a dental implant. A final crown will be given for 2-3 month and a half to let the gums around the projection mend. Such a crown is gentler which can help the implant and may pressure the delicate tissues that can help in mending.
For safety measure reason, you may need to eat just soft foods after each phase of the medical procedure to let the careful site recover appropriately
Placement of Permanent Crown
In the following stage, the dental specialist will concentrate on making the lasting crown look precisely like your normal teeth. All the components like the surface, shading, and life systems will be adjusted to mix with the adjacent natural dentition.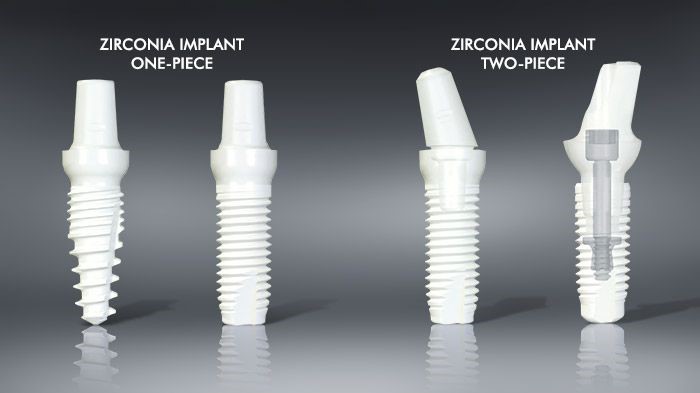 If you are not content with the crown under any circumstances, counsel your dental specialist so it very well may be sent back to the dental professional for fundamental changes.
TYPES OF DENTAL IMPLANTS:
BASAL DENTAL IMPLANTS - BOI IMPLANTS:
BOI implants are the most advanced system inside the group of Basal Implants. These implants are very much intended for immediate loading and in this manner; you get your permanent fixed teeth promptly in 5 days.
They are for the most part shown in just two circumstances.
Exceptionally thin jaw bone-for example inadequacy of ridge bone thickness
Inadequate bone height
ALL ON 6 Implants:
Six implants set in teeth-less jaw, giving a safe and ideal help for a fixed bridge/dental replacement. It is the most Far comprehensive, Effective, Protected, Less difficult implant-supported fixed teeth convention for totally missing teeth.
ALL ON 4 Implants:
All four implants refer to substituting all teeth on only four dental implants. The back implants provide total support for recovery and are inclined at 45 degrees. Inclining dental implants keeps away from bone grafting, sinus lifting, and in this manner overcome bone inadequacies. For the support of tooth or a 'Bridge' portion of teeth, little titanium fixtures are embedded into the jaw bone with the goal that it remains behind for long.
ZIRCONIUM IMPLANTS:
The style has taken a prime position in dentistry today. People are getting more diverged to tooth-colored materials for a good feel.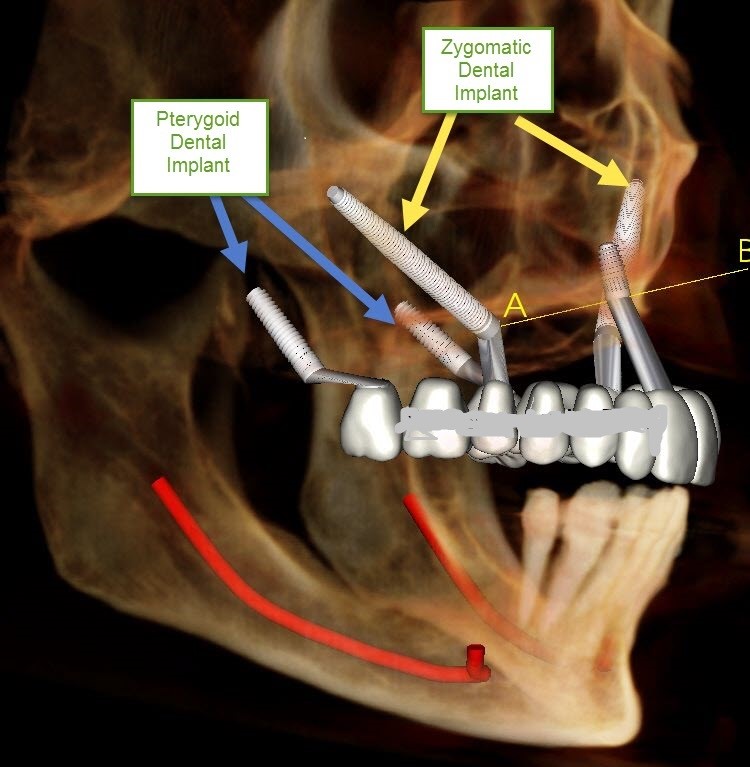 Zirconia Dental Implants are the most recent expansion to dental implant therapy. They are tooth-hued, perfect with oral tissues, and made of the hardest stuff close to precious stones.
Zirconia Implants are molded and hued like a tooth root to give a characteristic look. It is a decent choice for patients who express their unequivocal wish for a without metal alternative. Zirconia is biocompatible (totally tissue-friendly); not delicate to temperature, and has no taste. It is additionally gum-tissue-friendly material, with low plaque maintenance and irritation.
PTERYGOID IMPLANTS:
Implant placement through the maxillary tuberosity and in the pterygoid plate. Treatment approach can be utilized in patients with serious maxillary decay or following tumor resection.
The implant is set into a pterygoid bone structure to fill in as distal projections (support) for implant prosthesis.
ZYGOMATIC IMPLANTS:
Zygomatic implants are the least common kind of dental implant accessible to you. It is the most complicated procedure and should possibly be done if you need more jawbone for the Endosteal implant. The implant is set in the patient's cheekbone rather than the jawbone.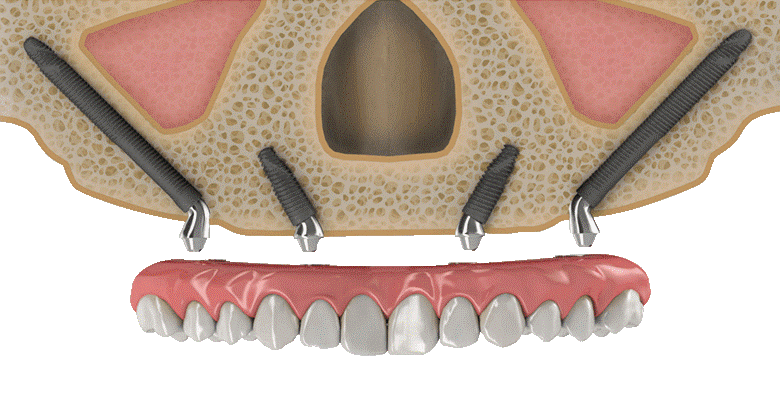 SINUS AUGMENTATION
This procedure is applied when dental specialist think that it's hard to implant dentures or bridges. Customarily, the back of the upper jaw is the most difficult spot to perform dental implants. That is the place the sinus augmentation method is performed. In this procedure, the sinus floor along with the developing bone is raised to secure dental implants appropriately.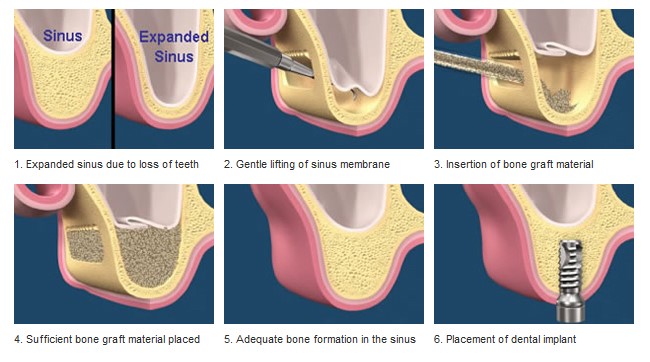 RIDGE MODIFICATION
There are situations where patients have hard imperfections in their jawbone. Because of the lacking bone, the deformity is uncovered by lifting away the gum from the edge – this methodology is known as ridge modification. For successful implants and improving appearance, these defects are loaded up with a bone substitute that develops the ridge.

3D IMAGING
Again, similar to right out of Star Trek, innovation has evolved enough for your dental specialist to have the option to see a 3D model of your jaw.
By examining, the dental specialist can design the best course of an implant outcome procedure for you. This eliminates doctors' time and efforts.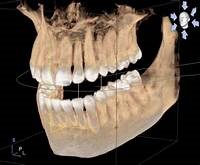 POST-OPERATIVE INSTRUCTIONS FOR DENTAL IMPLANTS
Follow these post-employable directions after Dental Embed technique, and never delay in counseling the specialist for any inquiry or issue:
Avoid contacting, spitting, or rinsing the injury upon the arrival of medical procedure. Try not to contact the metal healing abutment sticking through the gum tissue.
After implant surgery, it's not unexpected to make them drain or redness in the mouth for 24 hours. To control unnecessary dying, bite on a cloth cushion (set on the bleeding wound) for 30 minutes. On the off chance that bleeding doesn't stop, look for additional guidelines from your dental specialist.
Swelling is normal after a medical procedure. To limit it, apply an ice pack on the cheek in the careful territory (you can likewise utilize a plastic sack or an ice-filled towel). Apply the ice as much as possible for the initial 36 hours.
Drink bunches of liquids yet abstains from devouring hot drinks. Stick to delicate eating regimen upon the arrival of medical procedures. You can return to the ordinary eating regimen once the careful zone is mended. Try not to drink anything utilizing a straw.
Start taking pain prescription when you feel the impacts of the adjacent sedative are going down. In any case, take the medications recommended by the dental specialist.
Healing is delayed of imagination without proper oral cleanliness. Utilize the recommended oral rinse while the day after a medical procedure, utilize the endorsed oral wash twice – after breakfast and before bed. Rinse for at any rate 30 seconds and afterward let it out. Utilize warm salt flushes at any rate 4-5 times each day also. Be delicate at first while brushing the careful zone to not influence the healing.
Do not drink alcohol or smoke during or after dental implants since it delay the healing time.
Healing abutments will be put at the hour of implant position. In this way, do rinse them now and again and keep them clean.
POST IMPLANTS CARE
Great oral cleanliness is significant for your teeth and gums as well as for in general prosperity. Follow these tips to improve your oral health:
Brush two times every day to keep up great oral cleanliness
Choose your toothbrush cautiously and go for one with a little head and delicate fibers
Change your toothbrush after each a few months to not let frayed or destroyed fibers hurt your teeth and gums
Go tenderly and completely and don't utilize a lot of power while brushing as it would cause scraped area
Floss at any rate once every day to keep plaque, microbes, and nourishments struck between the teeth out as it helps keep inserts in great condition
Take appropriate oral consideration at home to make your dental embeds endure forever
Use mouth rinses once per day after dinners to keep steady over your oral wellbeing
Don't eat very sticky foods as inserts can pull in more microorganisms that your regular teeth for being fake.
Eating and drinking right can enable your inserts to avoid the mischief's way and such great oral consideration can make at that point keep going forever
Visit the dental center normally and attempt to accomplish great oral cleanliness to make your treatment keep going forever.
FREQUENTLY ASKED QUESTIONS
Q.1. How Long Do Dental Implants Last?
Dental implants are known to keep going for extremely long, particularly with legitimate consideration. They can keep going for up to 25 years. Get dental implants from an expert at Green Park Dental Clinic.
Q.2. Can One Get Full Mouth Dental Implants?
Yes, for missing teeth, dental implants have become the most encouraging decision. If your mouth is missing most or the entirety of the teeth, at that point systems like all-on-four and all-on-six can help get full mouth dental implants with 4 or 6 titanium posts on your jaw bone without any hurdles with good success rate.
Q.3. Are Dental Implants Painful?
No, While getting dental implants from a specialist implantologist, the patient will feel zero level painless with proper local anesthesia.
Q.4. What Is the Cost of Dental Implants?
At Green Park Dental Clinic, one gets the best nature of the treatment. We guarantee that our patients get the incentive for the dental implant cost that they paid. Additionally, Green Park Dental buys just from original producers, therefore, keeping up credibility and quality. Our clinic have an access for an BAJAJ FINSERV options to pay in installments with little more in the cost, which you can enquire in the reception desk in Green Park Dental Clinic to make the treatment ease.