WHAT ARE CLEAR ALIGNERS
Clear aligners are simple removable transparent orthodontic treatment than traditional braces, as they don't utilize brackets or wires.
Clear aligners are advanced cutting edge technology and close unnoticed method for rectifying tolerant to moderate orthodontic issues. They align teeth similarly as braces do, yet utilizing a transparent, removable aligner.
Everyone needs an extraordinary smile, yet a great deal of us need assistance arriving. An ever-increasing number of individuals are having success with clear orthodontic devices called aligners.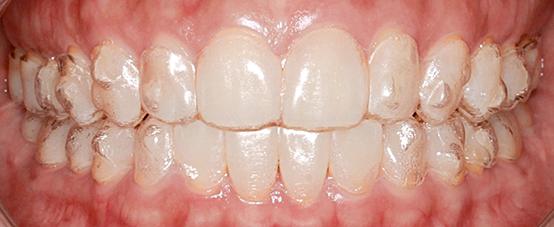 WHEN DOES ONE NEED CLEAR ALIGNERS?
Any individual having distorted or crowded or misaligned dental arrangement and wish to fix their tooth arrangement to their ideal position are eligible for this treatment. Anyway, clear aligners are more effective for grown-ups than children.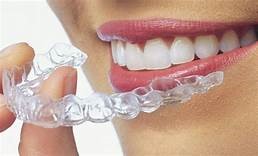 WHAT IS THE PROCEDURE OF CLEAR ALIGNERS
Like traditional braces, aligners are intended to move teeth a little at once. Before treatment starts, the orthodontist will inspect the patient, and take symptomatic records including x-rays, photos, and impressions or advanced scans of the teeth. From that information, the orthodontist can show up at a finding and afterward work inside the aligner programming to structure your teeth and plan the treatment procedure – which tooth moves where, and in what order – directing teeth into healthy positions. Keep in mind, this is the entirety of the teeth – not simply the not many that are seen when somebody smiles.
Given the ultimate objective, a series of plastic aligners are made utilizing the patient's underlying impressions or computerized examines as the beginning stage. The aligners are plastic reproductions of your teeth. Wearing them puts gentle pressure on the teeth, somewhat repositioning them. It is suggested aligners be worn 22 hours every day, or is endorsed by the orthodontist. Each arrangement of aligners is worn for up to 14 days before heading off to the following set. After some time, teeth arrive at their optimal spots, as indicated by the orthodontist's arrangement. The absolute number of aligners will change by the requirements of every patient. Similarly, as with traditional braces, patients should wear retainers after their teeth arrive at their new positions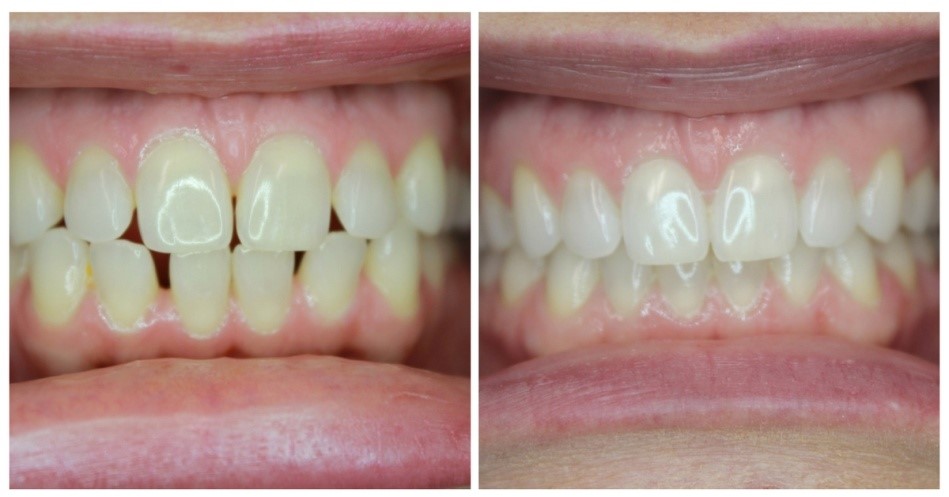 HOW DO THEY WORK?
Just like with regular braces, changing of arrangements are commonly every six to about two months. In any case, clear aligners are changed at regular intervals by and large, because of dental specialist's suggestions. Each aligner adjusts your teeth as per the arrangement settled on by your dental specialist, by applying the necessary level of pressure.
In general, orthodontic treatment utilizing clear aligners is quicker than with traditional braces. Since patient compliance is basic to the success of the treatment, patients must be restrained about wearing their aligners consistently to prolonging the treatment or compromising the outcomes.
DIFFERENCE BETWEEN TRADITIONAL BRACES & CLEAR ALIGNERS
Traditional Braces
Visibility Highly Noticeable Removability Non – Removable Oral Hygiene Difficult to keep up routine healthy Oral care Comfort Can cause scraped spot in the mouth Duration Takes longer than aligners (fluctuates from case to case)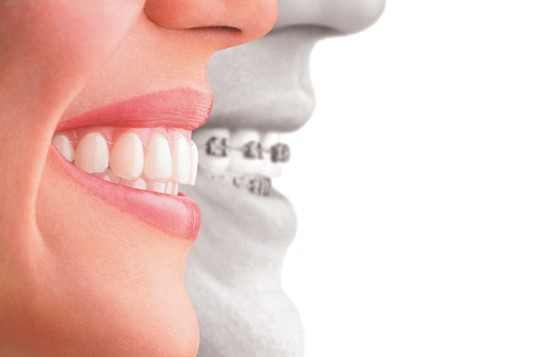 Clear Aligners
Visibility – One can't spot them without any problem Removability- Removable Individuals have the opportunity to remove aligners while eating, brushing and flossing Oral Hygiene- Since removable, it is easy but difficult to keep up routine sound Oral Care Comfort- Fits easily on the teeth Duration- Takes generally less time than traditional braces (varies from case to case)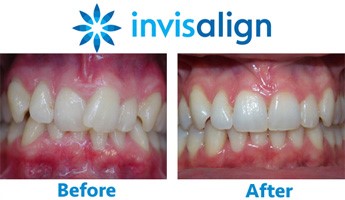 CARE WITH ALIGNERS ON
Even though aligners are the most comfortable choice, yet certain things should be remembered while you have it on. Your Orthodontist will give you a lot of rules which correctly to be followed determinedly, for example, mentioned below: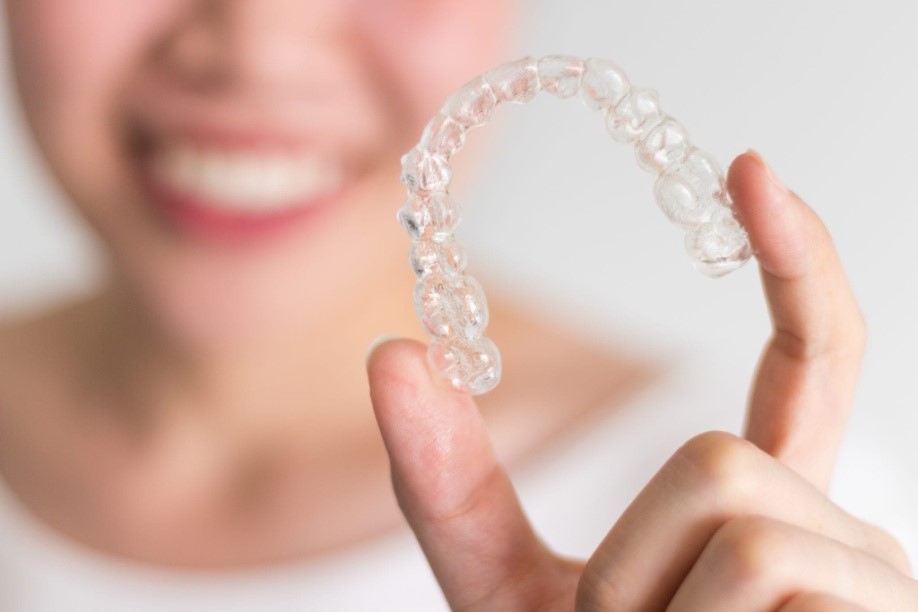 You should wear the aligners for it for 20 hours per day for the effective outcomes.
Remove your aligners while brushing, flossing, and eating. Never have it on particularly while devouring anything hot
Keep your aligners clean. While you brush to ensure that you brush your aligners similarly.
Keep them safe in the case as given by your Orthodontist to keep it from getting grimy
POST-TREATMENT CARE
Retain your smile with Retainer – Just that you have your teeth fixed doesn't imply that it will remain straight all through. Your Orthodontist may prompt retainers which will prevent your teeth to move back to their past area
Take care of your food habits – It might so happen that your teeth are touchy after the treatment, along these lines, it is encouraged to not devour, too crunchy food for a couple of days. Let your smile rest before returning to the crunchy munchy snacks
Do not neglect to brush – Keep up your propensity for brushing two times every day and flossing to keep your teeth perfect and sound. Not taking good care of your oral cleanliness will release the treatment futile.
Visit your dental specialist – Because you are finished with your treatment and have those ideal teeth you generally wanted for doesn't imply that you need not visit the dental specialist ever
Continuously visit a dental specialist after at regular intervals to guarantee that this smile stays flawless.
FREQUENTLY ASKED QUESTIONS
Q1. Are Aligners As Good As Braces?
Aligners offer numerous preferences over traditional braces. They are discreet and offer better outcomes in a hassle-free and quick way. Aligners are likewise much more comfortable than traditional teeth braces. However, patients despite everything should be exceptionally trained about wearing aligners for guaranteeing treatment achievement.
Q.2. Can Anyone Get Aligners?
Clear Aligners are a perfect orthodontic treatment for individuals of all ages considered. They are cautious, bother free, and compelling. However, consistency is more demanding in the case of kids. Guardians considering aligners for their youngsters must counsel an orthodontist at Green Park Dental and guarantee that the kid is an ideal candidate for aligners
Q.3. How Long Does It Take To Recover?
Aligners are hassle-free and guarantee a lot quicker outcomes than traditional braces. Getting familiar with aligners is simple and the recovery time is additionally shorter. Be that as it may, at times, it can fluctuate depending upon the teeth fixing needs and in general patient consistence. In a perfect world, recovery time for aligners is between 13-15 months.
Q.4. Are The Results Permanent?
The outcomes are permanent just if patients practice proper aftercare. There is a characteristic inclination for teeth to backslide after teeth aligners are expelled. Preferably, retainers are utilized to dodge any odds of relapse. Patients can either settle on either fixed or removable retainers to guarantee the outcomes are permanent.
Q.5. Are There Any Side-Effects Of The Treatment?
No, there are no reactions. Aligners are one of the most secure orthodontics treatments. Further, a dental specialist will recommend aligners simply after an appropriate evaluation of the present status of your grin. Odds of disturbance and uneasiness are very irrelevant and most patients get familiar with aligners inside 2-3 weeks.
Q.6. What Is the Price of Treatment?
Aligners are costlier than traditional braces. Further, aligners cost fluctuates depending on a patient's smile rebuilding needs. Be that as it may, thinking about its viability in getting an ideal tooth, the treatment is worth every one of its expenses.
Option of BAJAJ FINSERV to pay in instalments
Advantages of orthodontic treatment with clear aligners:
Clear aligners are an extraordinary option for patients who need a straighter grin yet would prefer not to wear metal supports, or for patients who have had treatment previously and need to make minor rectifications to their grin. There are a few points of interest to orthodontic treatment with clear aligners.
Clear aligners are simpler to keep clean, making it simpler to keep up the soundness of your teeth and gums.
Clear aligners are comfortable and less likely to aggravate your gums and cheeks.
Clear aligners prevent wear on the teeth from tooth pounding.
Clear aligners are removable, so it's simpler for you to brush and floss after meals.
In case you're keen on clear aligners, Schedule an appointment and Consult with a dental specialist about whether this is the correct treatment choice for you. Scheduling a consultation is your initial move toward achieving the beautiful smile you've always wanted.